To get started using the MST Choreo HUD for general purpose dancing, follow these steps!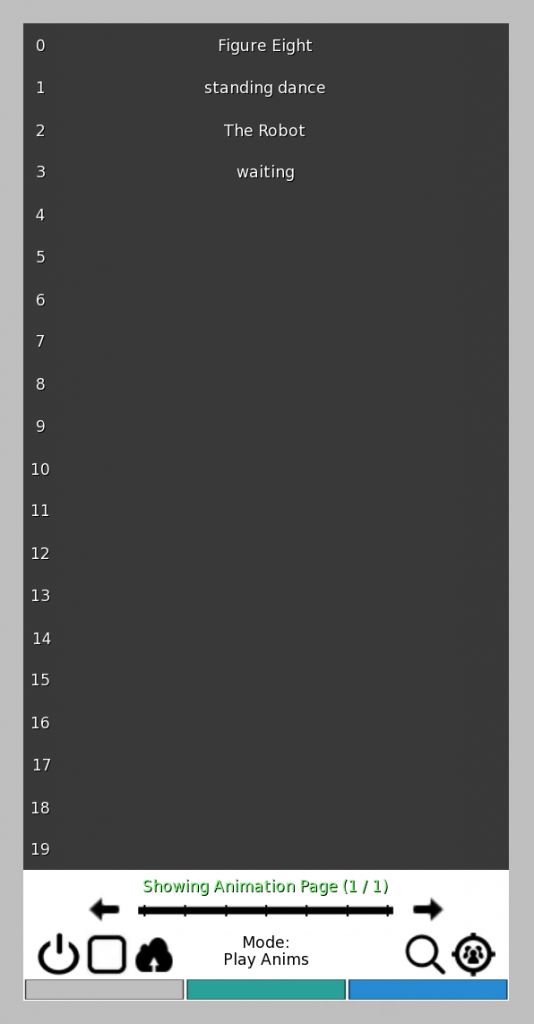 Go to a place where you can rez objects.
Rez the MST Choreo HUD on the ground.
Copy a animations from your avatar's inventory and paste them into the HUD's inventory on the ground. For best results copy less than 40 animations per copy-paste. If you have a very large number of animations to import from another device see the FAQ documentation for a fast method. Don't use no-copy animations.
Pick up your MST Choreo HUD off the ground and attach it to your avatar
Click the colored buttons at the bottom of the hud to change modes. The grey button is for "Mode: Compact". Click the greenish button to change to "Mode: Play Anims". You should see a screen like Figure-A to the side.
Your animations will be displayed in a list. Click an animation to play it.
Click the hollow square "Stop" button at the bottom to stop your animation from playing.
Click the avatar radar icon down the bottom of the hud. It looks like a group of silhouettes inside a crosshairs on the far-right. If there is someone within 40m of you, they will soon show up in the new slide-out list. You should see a screen like Figure-B, Below
If desired, click on the name of an avatar in the radar list and click the "drama" button next to their name to invite them to dance with you. When they accept their avatar will wiggle once. Any animations you start playing will now by mirrored by that avatar. You can now invite a room of friends to dance with you!
For information about all of the other capabilities of MST Choreo HUD, see the "Details" documentation links in the right sidebar of this website.