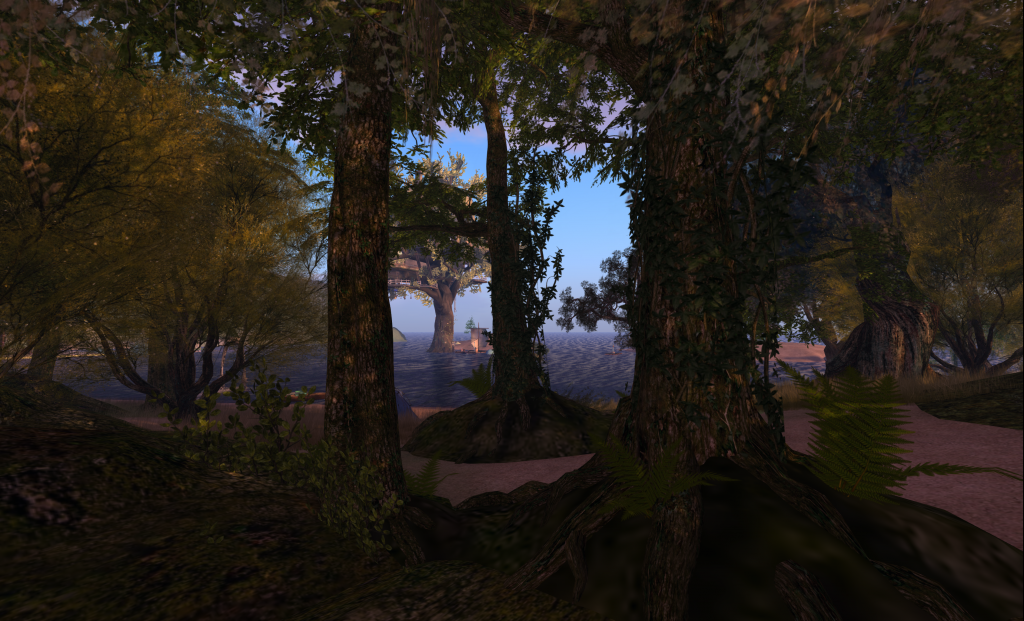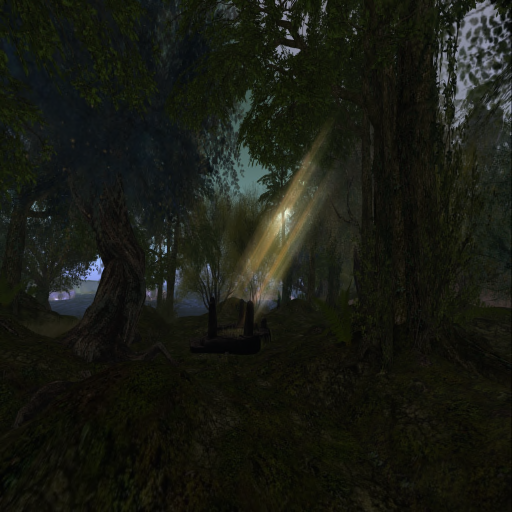 Located next to the old and famous 'Inspire Space Park' in one of the earliest mainland continents, Harper Woods began as a place to experiment with scripts and surreal scenes, and eventually grew into a complex land and sea environment with numerous surprises for explorers.
We are no longer actively changing this area but have left it open as a public park for anyone to enjoy. Feel free to visit, explore the waterways, and enjoy the space park next door. There are some places to sit with friends, take photographs, and interact with the occasional unusual scripted object.
The collection of wooded areas and islands features some wells, ruins, bathing springs, a beach with a whale ferry, a rez area for sailing the original SL rivers, a hot springs island with cafes and rockets, undersea gardens and submersibles, and a large decorated treehouse that stands watch over the river inlet, swimbar, and hangout raft.