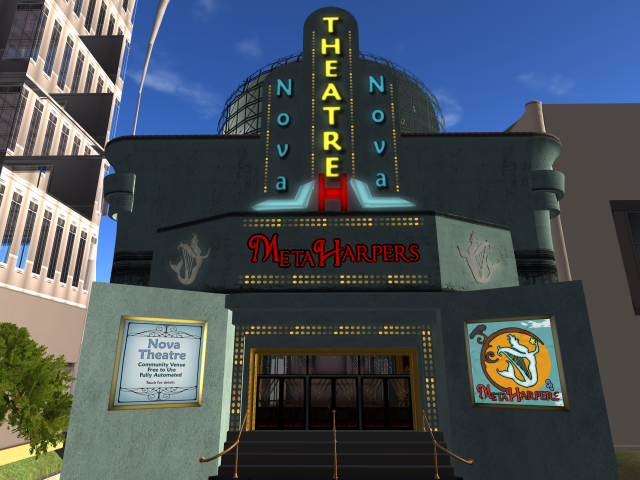 MetaHarpers operates our own unique public theater in an art-deco style in the Miramare region, in the heart of historic Nova Albion city. The building is an original design by Gabba Loon and Eolene Uralia.
The stage is cleverly scripted to allow the first person to walk on stage exclusive use of the stream until they leave, along with a built in tip jar. Feel free to use the theater for your busking or personal experimentation.
Reserved events may be scheduled here upon request! Props and instruments are also available as needed. Send requests to Vicki Firecaster.